Prosper and help others prosper
PowerPoint slides
with
Half-page Executive Summaries

for


Educator / Trainers / Consultants
and Public Speakers



PowerPoint slides
with
half-page
Executive Summaries

Easy to Tailor to Your Needs

Each slide comes with a half-page description. It is a complete lesson.

You can structure your presentation and assemble slides in any way you need.
Smart

→ Unlimited source of ideas for innovation

→

Original and inspiring cutting-edge solutions

→

Lessons and wisdom from leading companies

Fast

→

Small

3-miunute

modules

→ Eye-opening emfographics

-powered

slides

→ Simple

and insightful half-page summaries
Personal Success 360
× Amazing Thinker 360
+ some NLP techniques
| | |
| --- | --- |
| | I have only one word: EXCELLENT! |
| | I'm so so impressed! |
| | You are a genius and a blessing to this generation! |
| | Your teachings and philosophy are my guiding light |
| | Impressive content! Innovative approach! |
100+
PowerPoint slides
with
Executive Summaries

Instant download

Secure payment to


BlueSnap,
800 South Street, Waltham, MA 02453, USA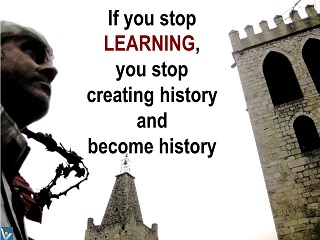 ‒ Help Others
Succeed and Thrive!

Don't teach ‒
inspire!
Enjoy free promotion of your services
through our Global List of Licensed Trainers
Instant enlightenment!

Trademark

Emphographic

slides

featuring professional actors

Lasting
inspiration!
Be a HOSTer ‒ Help Others Succeed and Thrive!
112
PowerPoint slides
with
Executive Summaries

Tiny investment, tremendous success
| | | |
| --- | --- | --- |
| All teachers are gold sand | Innovative teachers are gold | Innovative teachers who help their students become more innovative are diamonds |