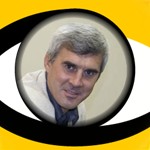 Inventor, Author and Founder
Ten3 Business e-Coach
Inspirational Business e-Coach
Life-Business Synergy e-Coach:
Free Online Innovation University
Fun4Biz.com – the Global Home for Entrepreneurial Creativity and Fun
Ten3 Global Business Learning Report
One World One Way, Many Paths
Global Virtual Venture Valley #1 (VVV1)
President, Global Incubator of Venture and Innovation Strategies (GIVIS), USA
Co-Founder
Innovatel, an extended Business Incubator, that involves kids starting from the age of 5 in the innovation and venturing process


Director General & Board Member
Congress Prominvest, Russia

Board Member, Indiaco, India
Founder
CECSI.ru Innovarsitet.ru
E-mail:
vk@1000ventures.com
vadim@kotelnikov.biz
If you stop learning, you stop creating history and become history.

Personal Life-Business Synergy web site: kotelnikov.biz

Inventor, Author, Architect, and Founder

Ten3 Business e-Coach (1000 Ventures) – Inspiration, Innovation, and Growth Unlimited!

Dream

To build the Global Virtual Venture Valley (VVV) –

a highway for innovators and venturepreneurs!

Global Leader

Ten3 Business e-Coach is the World's #1 – and actually the only! – inspirational business e-coaching resource for modern creative achievers, business leaders, venturepreneurs, innovators, business consultants, and trainers. It inspires entrepreneurial creativity, visionary leadership, and the jazz of innovation. E-Coach facilitates systems thinking, and helps you discover and create innovative business synergies.

Over 10,000 people from all over the World visit free version of Ten3 Business e-Coach every day.

Global Customers: Organizations and individuals from more than 100 countries buy inspirational Ten3 Business e-Coach and Smart & Fast Ten3 Mini-courses. Among customers of Ten3 Business e-Coach are such global leaders as 3M, ABB, Adidas, Alcatel, American Express, Bayer, Boeing, British American Tobacco, BP, Canon, Cisco, Colgate, Corning, Deloitte, Ernst & Young, Fujitsu-Siemens, GE, GM, Goldman Sachs, HP, Hitachi, Hyundai, IBM, Intel, Johnson & Johnson, JP Morgan Chase, KPMG, Lufthansa, Microsoft, Motorola, Nokia, Oracle, Prudential, Samsung, Shell, Siemens, Sony, Union Bank of Switzerland, and many leading business schools.

Global Expertise

Vadim Kotelnikov has been providing international business consultancy and training services since 1990. He worked in 50+ countries.