The University Logo
The logo incorporates four main colors that reflect the core → values of the University:
Dark Blue shows the maturity of an institute of higher → learning, which offers different levels of study. >>>

Yellow represents the sovereignty of the Malay kings and the struggle of the Malays in an effort to take the national education towards excellence. >>>

White shows the sacred and pure knowledge offered to the students.
The overall shape of the logo maintains the original shape in order to retain the identity of UiTM as the font of knowledge.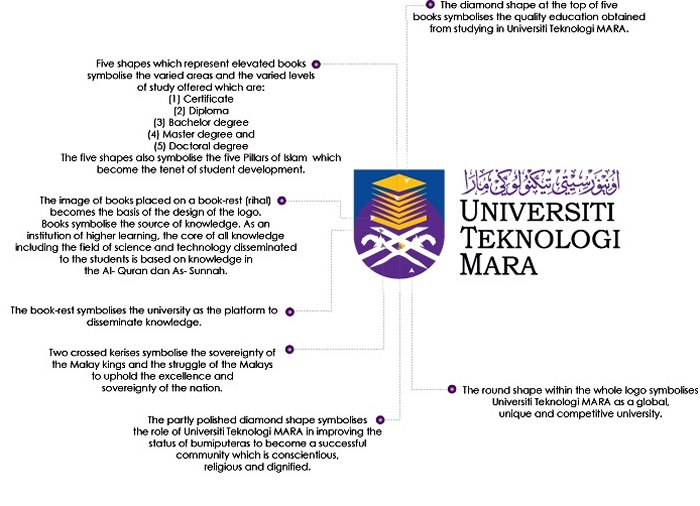 Strategic Partner of Innompic Games
Universiti Teknologi Mara (UTM) is a strategic partner of Innompic Games.
UTM was selected as strategic partner of Innompic Games bacause the University has:
Large student and alumni base (over 100,000 students all over the country)

Advanced experience in implementing → Blue Ocean projects

Excellent experience in managing innovative event projects

Typical for Malaysia strive to be the first in the World in some remarkable areas

Well resourced program to promote Malaysia as a great international tourist destination