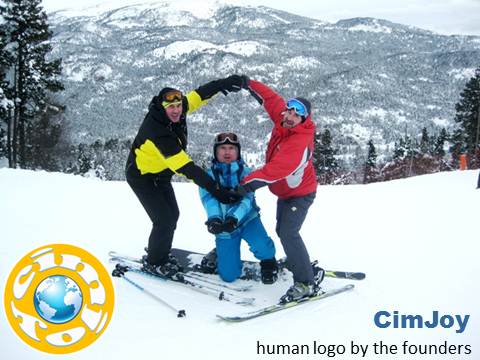 In today's overcrowded and overcomunicated marketplace, being just excellent is not enough. You must also be remarkable and rememberable. You must create your personal brand.

KoRe
'KoRe' stands for 'KOtelnikov's REcipe'
→ KoRe 10 Innovative Thinking Tools
→ Disruptive Innopreneur: KoRe 3 Roles

Kossages
"If you stop → learning, you stop creating history and become history."
'Kossages' are my trademark sayings. The word is an integration of three words: 'Kotelnikov', 'sage' and 'messages'. >>>
The Family of e-Coaching Websites
>>>
To create
→
greater value
for diverse groups of users, I have gradually built
a
→
synergistic
network of diversified e-coaching sites. The logo of several websites clearly indicates that the site belongs to the e-Coaching brand.
At Procter & Gamble, branding is almost everything. In the age of the Web, P&G turned the Internet into a device for listening to customers – and for experimenting with its brands... More
By refusing to license out the Chanel name after the death of Coco Chanel, the founder of Chanel Inc., the company has maintained strict quality control over its products, allowing it to stay at the top of its game. Today, Chanel's logo continues to represent an image of chic, elegance, and quality around the world... More
Amazon.com has steadily increased its spending on advertising and promotion to make its brand stronger and build brand equity. By 2003, the brand of Amazon.com was worth US$ 22 billion. "A brand for a company is like a reputation for a person. You earn reputation by trying to do hard things well," says Jeff Bezos, the Founder of Amazon.com... More

Unisys: Repositioning the Company
In 1998, Larry Weinbach joined Unisys from Anderson Worldwide. When he joined Unisys, Weinbach immediately said that the Unisys brand was tarnished and decided to rebuild it...
More

Asian Home Gourmet
To stand out from the crowd and survive in Asia, let alone globally, the brand has to somehow convince the consumer that it is different and better. What can Cerebos Pacific do to convince people to buy its brand, as opposed to the array of competitive sauce additives that are available around the world? The answer lies in an insight used to express Asian values, relative to food, to build the brand personality, instead of a traditional approach to positioning Asian foods...
Brand strengths: personality; a combination of features and attributes; rational, emotional, and aspirational positioning strategies; excellent use of animation in demonstrating brand values...
More

Rich Dad Brand
Robert Kiyosaki has written 18 books that have sold 26 million copies combined. He's best known for his "Rich Dad, Poor Dad" brand, which he has branched out into not only numerous bestselling books, but also into board games, software games, audio programs and a monthly newsletter...
More
Facebook Rebranding: Strengths and Weaknesses of the "Meta" Name