Accelerated Education
PowerPoint slides
with
half-page
Executive Summaries

Easy to Tailor to Your Needs

Each slide comes with a half-page description. It is a complete lesson.

You can structure your presentation and assemble slides in any way you need.
Smart

→ Unlimited source of ideas for innovation

→

Original and inspiring cutting-edge solutions

→

Lessons and wisdom from leading companies

Fast

→

Small

3-miunute

modules

→ Eye-opening emfographics

-powered

slides

→ Simple

and insightful half-page summaries
Yes!

This is the World's leading growth booster!

Insightful

Inspiring

Innovative
11

0

PowerPoint slides

with Executive Summaries

Demo slides
US$ 99

Instant download

Secure payment
to

BlueSnap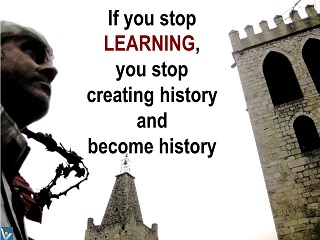 ‒ Help Others
Succeed and Thrive!

Don't teach ‒
inspire!
Enjoy
free promotion of your services
through our Global List of Licensed Trainers
Always remember that
most change efforts fail
.
You must know your enemies and prepare to win if you want to succeed.
This course and its

Innoball simulation game
help change leaders achieve beyond their aspirations!
11

0


PowerPoint slides
with
Executive Summaries

US$ 99

Tiny investment, tremendous success
Be THE SUN for your audience!
Those who stop learning, stop creating history and become history.