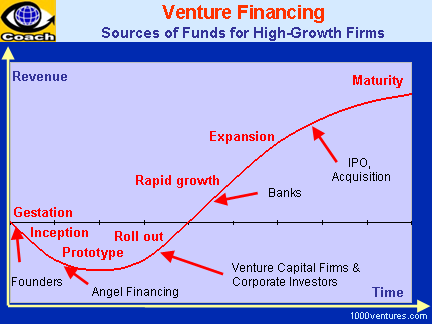 Complete "A to Z" Smart & Fast guide

Make your business attractive to investors!

► Understand the Venture Financing Chain

► Understand the requirements of Venture Capital Investors

► Follow unique Step-by-step Guide to Venture Financing
Is there a venture map to financing? The answer is yes, most definitely!

Venture Financing Funnel

Venture Financing: Key Documents
If you have not started a business before, then having a Venture Map will greatly increase your chances of being funded and save you considerable time and money.
If you have started and successfully operated a business, then you know how difficult it really is to keep all the components working effectively together.
This flow chart type process is to assist you in this arduous task. Click on the titles below to view the charts: