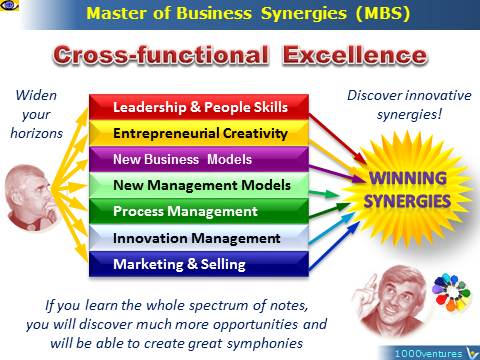 Build your cross-functional expertise to achieve your objectives.


As an Innovation Leader
Corning realized that having a sound innovation process is not enough. What is important is how you practice it. Thus, it's all comes down to → leadership. It's project leadership, not control by top management, that makes the process work.
To maintain the rigor of the innovation process, Corning selects project managers on the basis of their innovation leadership skills and their cross-functional understanding of technology, → marketing and → manufacturing. Corning gives project leaders an autonomy to decide when to go fast, call for a formal review, or to blow through a prototype review gate that combines prototype and product development steps in order to accelerate time to market... More