1. Visioning and Setting an Example

Above All, Leadership Is About...

The Ideal Leader

Articulate Your Vision

Put Values First

Creating Shared Values

Great Achiever: 8 Winning Habits

Leadership Lessons of Xenophon

Lessons from Jack Welch: The 4E's of Leadership

See Change As an Opportunity

Entrepreneurial Leader: Specific Attributes

The Eight Stage Change Process

Change Management: 6Ws Chart

Lessons from Jack Welch: Instill Confidence

2. Empower and Energize People

Attitude Motivation

Inspirational Leadership: 10 Roles

Mobilize Your People Around a Single Goal

How To Lead Creative People: 8 Tips

Energize Others

SuperLeadership: Leading Others To Lead Themselves

The Tao of Employee Empowerment

Effective Communication

3. Leading Team

Indisputable Laws of Teamwork

1+6 Intertwined Pillars of a Winning Team

9 Roles of a Team Leader

The Single Key To Team Success Is...

Effective Coaching: Definition and Key Benefits

The Tao of Coaching

Harnessing the Power of Diversity

Instant download

Buy today


and
start your leadership trainings tomorrow!
Every slide is provided with a half-page executive summary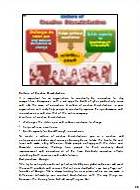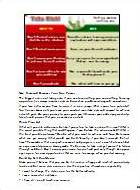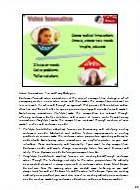 Teach
more
in less time!
Sample Lesson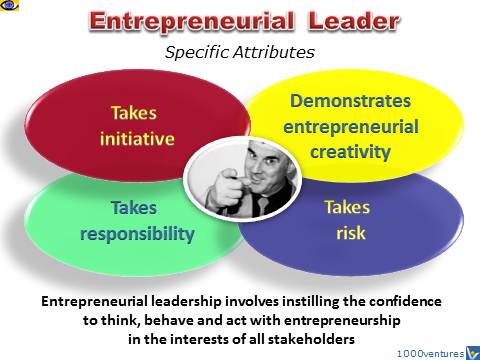 Sustainable Ability to Change
In today's world characterized by rapid unpredictable change and volatility, the sustainable ability to change is much more important than the ability to create change in the first place. The ability to change can be achieved by building an adaptive organization and synergizing systemically such corporate capabilities as strategy innovation, volatility leadership, and enterprise-wide business process management.
Evolutionary Change vs. Revolutionary Action
Evolutionary change, that involves setting direction, allocating responsibilities, and establishing reasonable timelines for achieving objectives, is relatively painless. However, it is rarely fast enough or comprehensive enough to move ahead of the curve in an evolving world where stakes are high, and the response time is short. When faced with market-driven urgency, abrupt and sometimes disruptive change may be required to keep the company competitive. In situations when timing is critical to success, and companies must get more efficient and productive rapidly, revolutionary change is demanded. When choosing between evolutionary change and revolutionary action, a leader must pursue a balanced and pragmatic approach. Swinging too far to revolutionary extreme may create "an organizational culture that is so impatient, and so focused on change, that it fails to give new initiatives and new personnel time to take root, stabilize, and grow. What's more, it creates a high-tension environment that intimidates rather than nurtures people, leaving them with little or no emotional investment in the company." (Mark Stevens)
Change Before You Have To
Deal with change in a proactive manner. Success in business doesn't come from feeling comfortable. In today's technology-driven world, business life cycles have accelerated exponentially. The challenge is to keep a step ahead of changing market conditions, new technologies and human resources issues. "The wisdom may lie in changing the institution while it is still winning – reinvigorating a business, in fact, while it's making more money than anyone ever dreamed it could make." (Jack Welch)
Find a Continuity Champion
Yes, change is good and necessary. But continuity deserves champions too. Be faithful to core shared values and corporate culture.