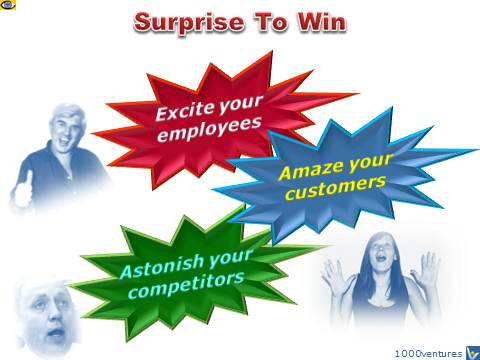 Innompic Games are about showcasing entrepreneurial smartness.
While Innompic teams are ideating, Innompic Fun Teams 'Fun4Biz' and 'Smart is Dumb' entertain and amaze the global audience by their smartness, wittiness and performing skills.
These teams should be really good at smart & fast thinking because their performance should be relevant to the idea or challenge just announced and have business sense...
More
Amaze and Please Your Customers
Astonish and Awe Your Competitors
Excite and Enthuse You Employees